Welcome to the 3G family page.  There are many vehicle applications that this particular alternator family will fit.  There are distinct features that identify these alternators rather quickly.  The 3G family is also broken up into 2 different types a higher Amp and lower Amp.  The Higher Amp is roughly 130 amps and has a Bigger case where the lower amp one is smaller in stature and is roughly 95 amps.
Here is an example of a high 130 amp Ford alternator.  Notice the pointer that is showing the holes in between the webs that is bracketed off.  There are 2 identifying holes.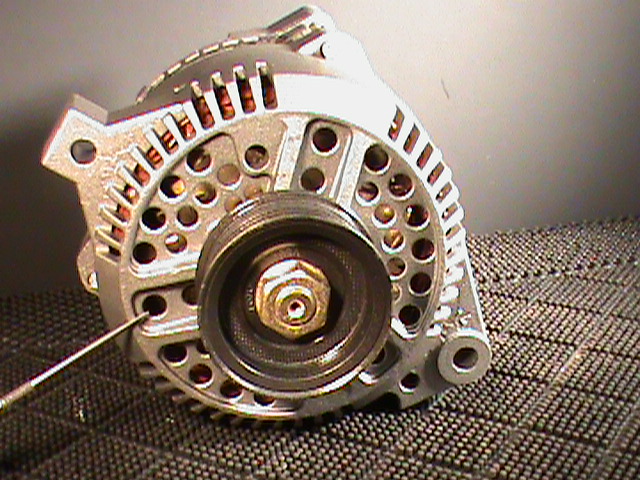 In the lower 95 amp you can easily identify it by seeing 4 holes in between the webs which is demonstrated in the picture below.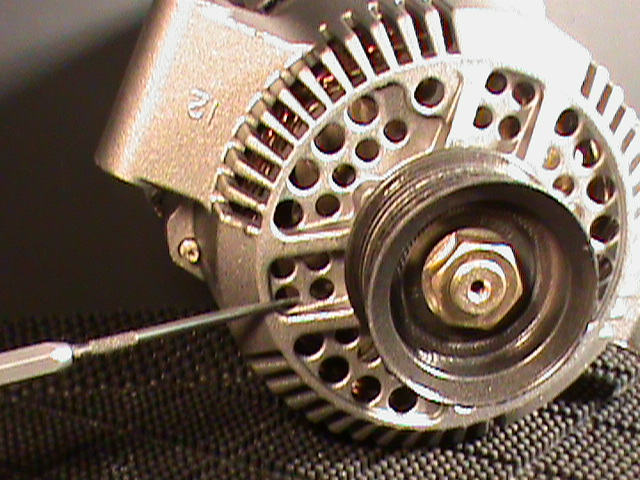 There are also a few different variations of mounting plates for the 3G family.  Although rest assure the same 3G kit will fit the alternator we shown in our application data as long as it matches your make, model, engine size, and year.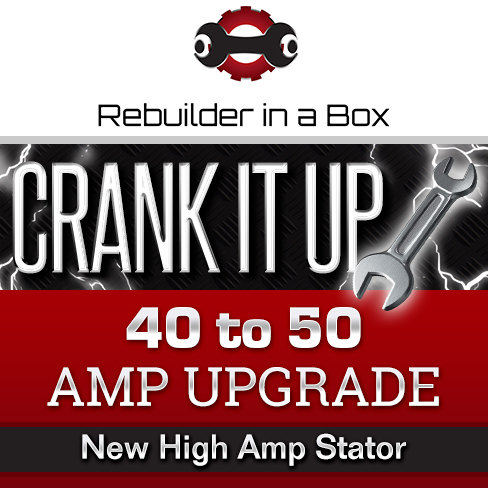 Our 3G kit will take care of the common failures to these alternators.  We also offer a higher Amp option for this particular family.   These higher amp options typically bump up your Amps to 50  or higher.  We also help eliminate some of the work on your part by soldering the higher Amp stator to a new rectifier.  You still have to buy the right upgrade for you unit by identifying rather it is a small stator upgrade or a large stator upgrade.  To ensure you have a proper rebuild you will want to add the 3G kit that goes along with the upgrade.
Most 3G alternator kits can take care of any of the alternators in that particular family.  However, there are a few different types of 3G kits that have different types of regulators.  You will see these with a few numbers that follow the 3G.  Here are some examples.